Clover Imaging Group is proud to honor Reman Day on April 8, 2021, by celebrating the achievements in sustainability and continuous improvement to the health of our planet that we have all made together through our innovative remanufactured cartridges and related recycling programs.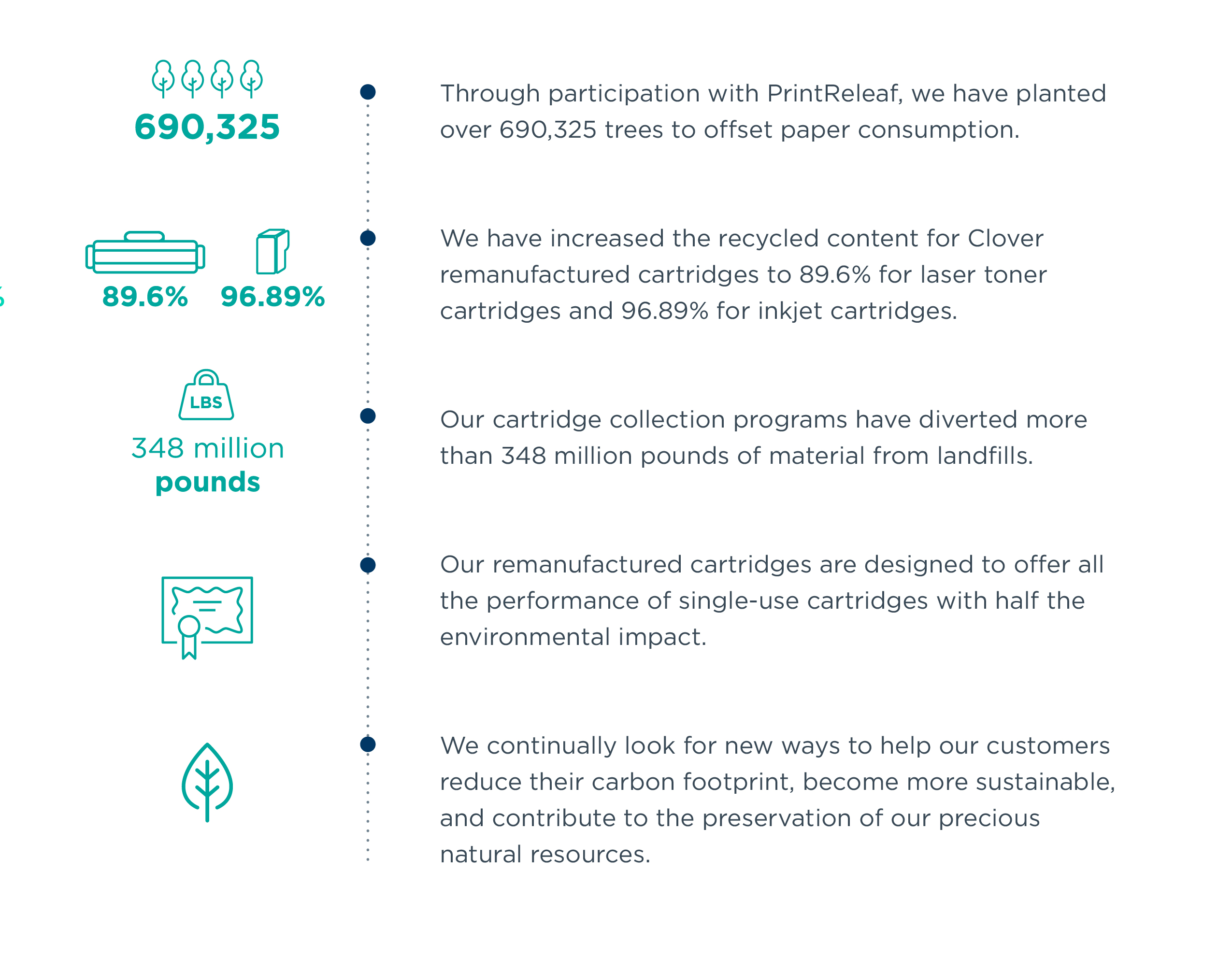 Want to learn more about how we are making a difference?
Check out our Sustainability page.
Want to join us? Dive into our free Sustainability Tools & Resources.